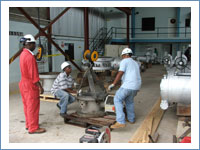 Our Engineering and Services Department is comprised of two teams, a Mechanical Team, and an Instrumentation and Electrical Team. Although these are separate disciplines, we not only require each team to have the knowledge of their own product area, we encourage cross training of engineering staff, and provide factory training to all technicians and engineers to allow our staff to have better knowledge of all products we support.
We are able to provide our services on customer sites, supplied with HSEQ supervision, or off-site services in our well-equipped workshop, while maintaining our primary initiative of the highest level of value added service ensuring customer satisfaction while building trustworthy, long-term relationships.
All our technical staff are offshore trained and experienced in providing services to platforms and vessels.
Our mechanical team can deal with any thing from fitting and servicing of actuators and valves to mounting hardware assembly. All Actuator and valve servicing, including removing or fitting and adjustment of our supported actuators can be performed at PSL's workshop.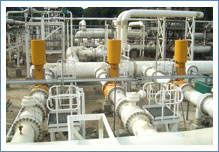 The instrumentation and electrical team deal with control systems, and more recently with mapping for the new Gassonic leakage detection program that allows gas leaks to be detected almost instantaneously, long before a Lower Explosive Limit can be detected by conventional gas detectors, giving a tremendous leap forward in safety for personnel and assets.